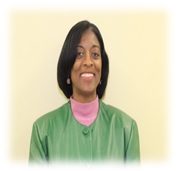 Assistant to the Superintendent
Barbara S. Lucas
Welcome to Coahoma Agricultural High School District's Website!  I am pleased to be a part of the school where high expectations are set for all students. I firmly believe that,
"Teamwork, Initiative & Goals Ensures Radical Success!"
 I believe that the driving force behind increased student achievement is strong parental support.  Therefore, parents I look to you to be active participants in your child's learning experiences. In bridging the gap between the school and home, it is very important that we communicate, collaborate and connect as often as possible via frequent school and Town Hall meetings, as well as monthly newsletters.  It is my commitment to provide teachers and students with research-based strategies, resources and educational opportunities that will ensure that all students will graduate college and career ready. I look forward to a prosperous and exciting 2016-2017 school year. I do hope that you find the website as informative as the face to face meetings.
Let's make it a great year in "Tiger Nation!"